June 29, 2020 by Shawndel Bachmann, Organizer
On Friday, June 26th, 2020 we were able to complete part 2 of our Haldimand Heroes Fundraiser!
Providing a total of 169 $15 Meal Gift Certificates to All Staff at Foodland, No Frills, Giant Tiger, Cavanagh's IDA and Pharmasave.
The $15 Meal Gift Certificates were purchased from Dinger's Taps & Grill, Princess Submarines and Main 88 – all of whom gave many thanks for the support to their local Small Businesses.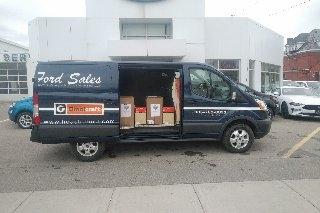 The impact of the amazing support that we received from a total of 36 donors (April 27th-June 9th) with this campaign has touched a total of 315 people in our Community who are working tirelessly to ensure we are all taken care of.
Thank you ALL so much for all that you do every day, you are appreciated!
From all of us at Heaslip Ford, thank you all so much for helping us to improve the lives of those who have braved the frontlines!